Videos
The "What I Love" Series
Educational videos that analyze video games to teach viewers of any experience level about game audio design, music theory, and video game design in general. I also use the format for occassional potpourri videos. Thanks to DavoGato for game footage used in these videos, and to Wolfgang for script editing help.
2022
The Surprisingly Complex Music of Wii Play's Tanks!
The Wii game Wii Play featured some cute little minigames that showed off the Wii Remote's functionalities, but the last minigame in the series, Tanks!, goes way further than that. Join me in breaking down just how intricate a soundtrack can get starting from a tiny packet of gameplay and music.
Here is a supplemental chart explaining the musical layers employed in the game.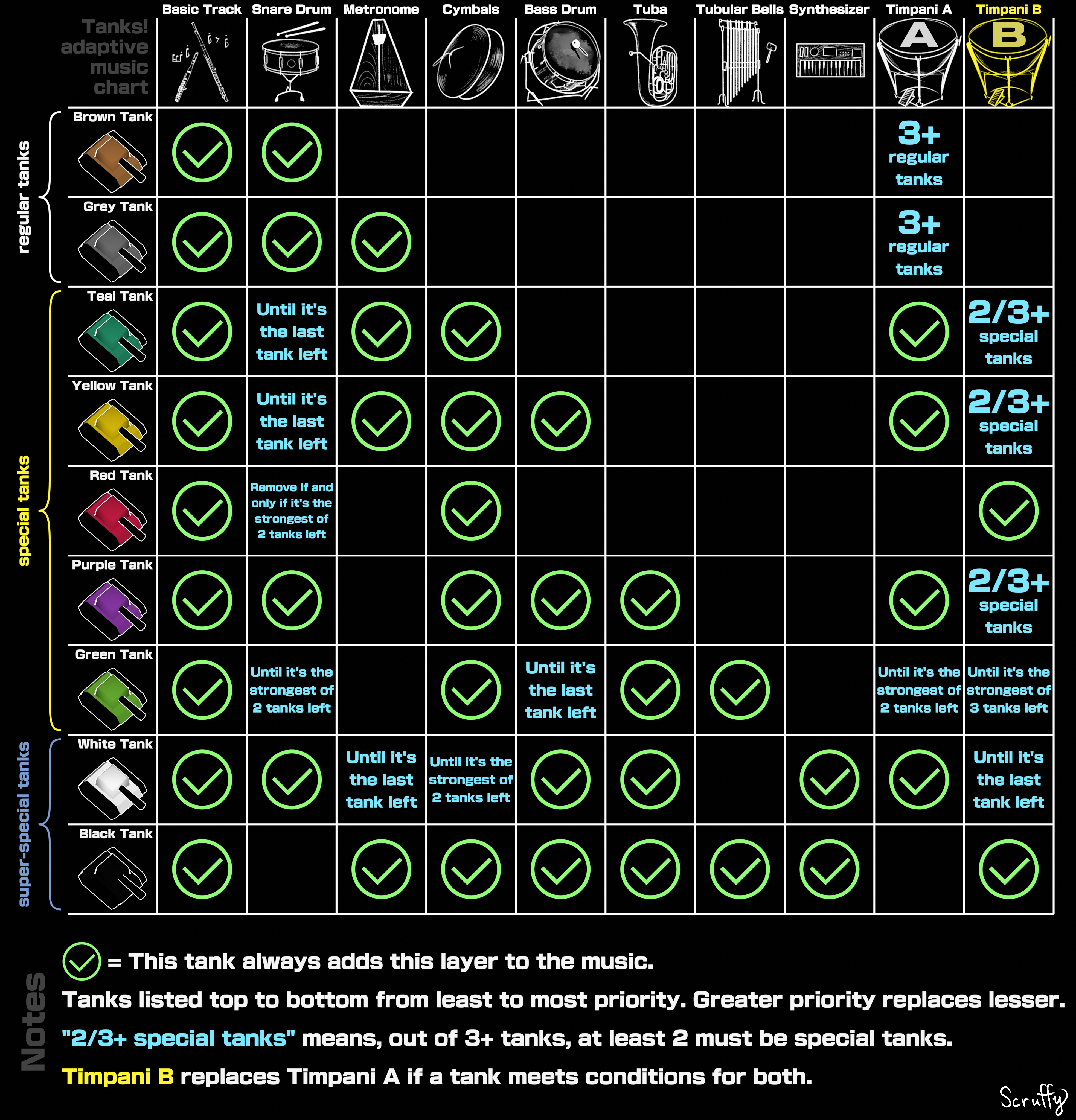 2021
2020
2019
2017-18
Short Films
Original films with handmade animation, original music, and love.
Video Collaborations
My appearances in and help with other video works.